---
Valeravale Amazing Grace at Marsagan
'Gracie'
---
Colour:
Yellow
Date of Birth: 31/08/18
Hips: 5/2
Elbows: 0/0
DNA: Clear for all diseases tested by Orivet
Gracie Joined Marsagan Labradors as an eight-week-old pup from Valeravale Kennel.
Gracie is blessed with an excellent show line pedigree. As you will she from her photos she is a lot fuller looking than her working line kennel mates. She has a very nice top line, kind eyes and beautiful pale-yellow coat. Gracie loves to chase the ball but has stiff competition from her faster pals, so is always very pleased with herself when she beats them to the punch!
She has no fear of water and absolutely loves to swim in the pool and visit the beach, where she will happily swim in the sea all day.
Gracie has a happy disposition and will happily receive any and all free pats and cuddles you wish to give.
Appearance: Show Line
Favourite Activity: Doing laps in the pool
Fetching Talent: 6/10
Sniffing Talent: 7/10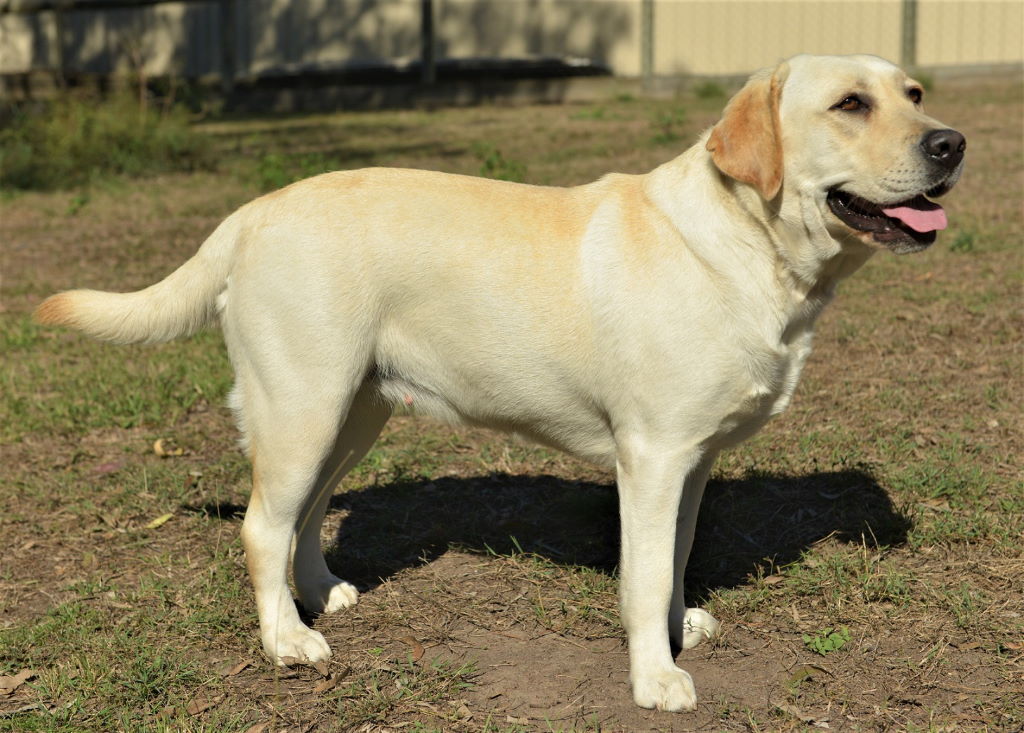 ---
---
---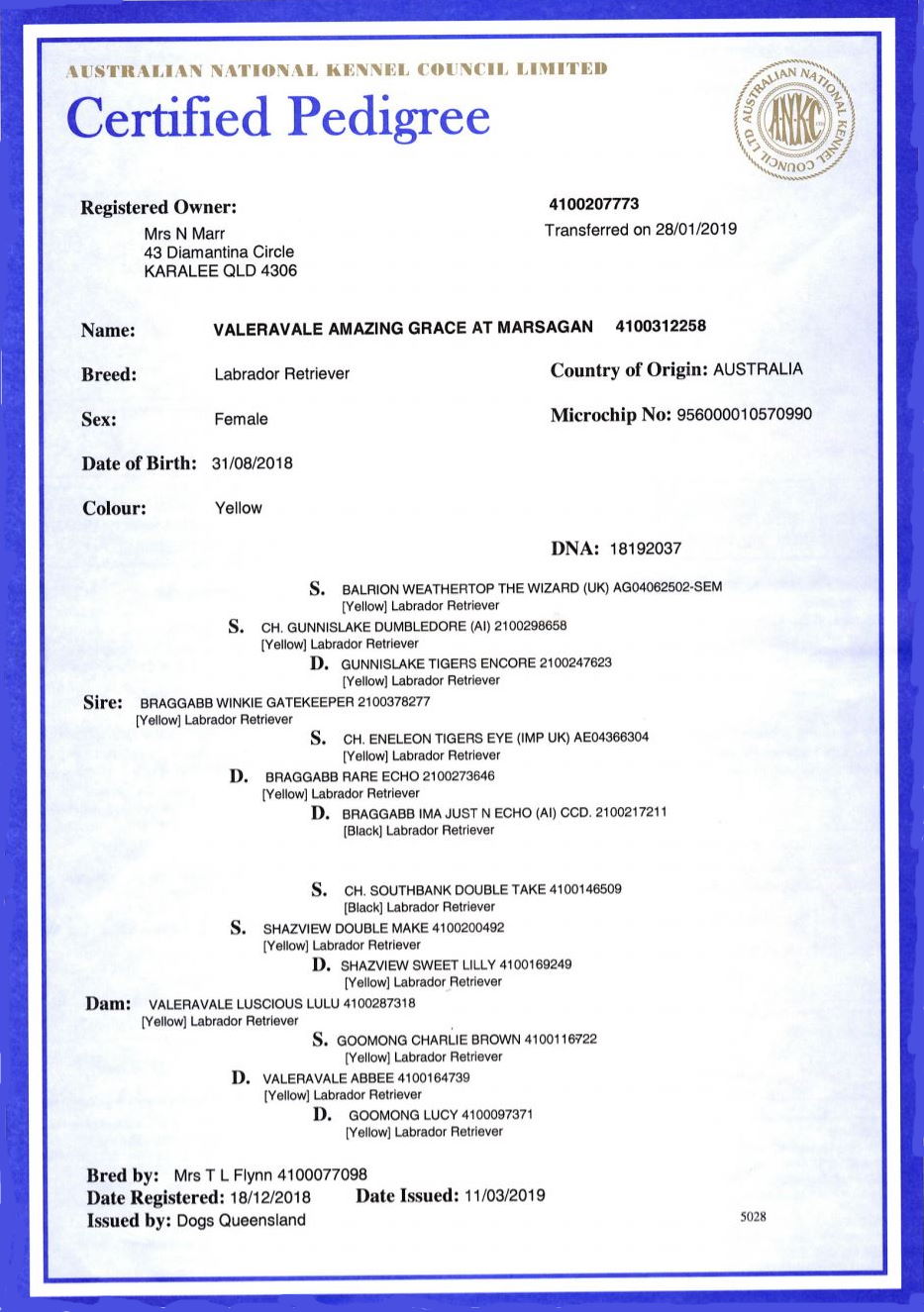 ---