---
Redcypher Sea Rocket at Marsagan NRA
'Kenzy' (RRD)
---
Colour: Yellow
Date of Birth: 06/07/2018
Hips: 7/4
Elbows: 0/0
DNA: Clear for all diseases tested by Orivet but is a carrier of PRA
Kenzy is Ruby's daughter and joined Marsagan Labradors from Redcypher Labradors when she was eight weeks old in September 2018.
Kenzy has gone from strength to strength with her training. Training and competing with her in retrieving trials had brought many cherished friendships into our lives. It is a journey that I am enjoying immensely. Her retrieving drive never fails to impress and her keenness to please makes her a joy to train.
Anyone who visits Marsagan Labradors always has a friend in Kenzy. She will instantly come to you with a ball, a dummy, a toy or even a twig or a leaf, if any of the aforementioned are not readily available, and ask you to join in a game of throw and fetch!
The future looks bright with Kenzy. She is a huge ray of sunshine at Marsagan Labradors.
Appearance: Working Line
Favourite Activity: Is there anything else in this world but retrieving???
Fetching Talents: 10/10
Sniffing Talents: 9/10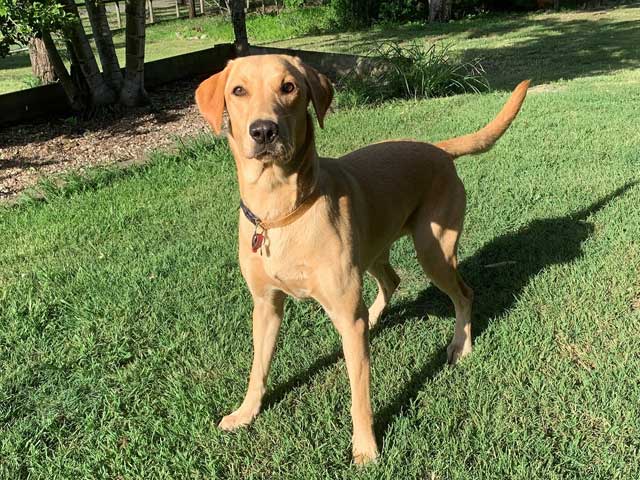 ---
---
---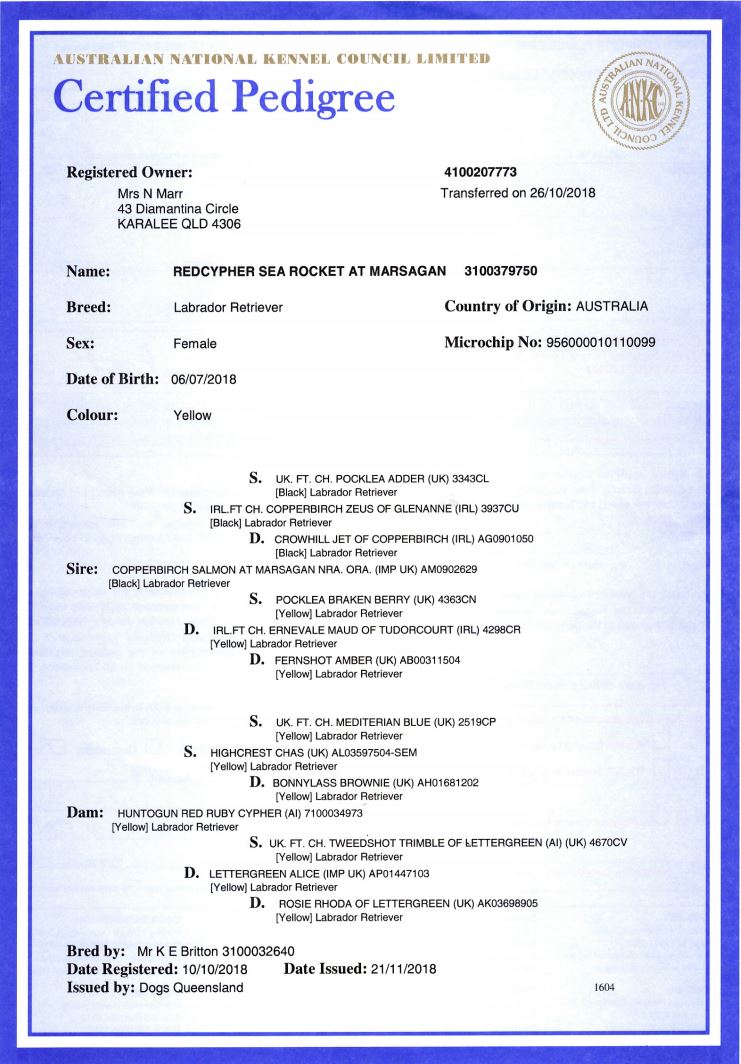 ---