---
Marsagan Lady of the Loch
'Bonnie'
---
Colour: Chocolate
Date of Birth: 24/01/17
Hips: 3/3
Elbows: 0
DNA Profile: Clear of all diseases tested by Orivet
Bonnie is one of three sisters I kept from Xena's first litter.
Like her sister Chockeeta she is very much like her mother but slightly smaller in stature than Xena.
She has a great enthusiasm for swimming, having grown up with a pool in her back garden and likes nothing better than diving in head first to retrieve a ball.
Bonnie has a lovely temperament and is very affectionate around the children in her family who are six and one year old.
Bonnie and Riley live next door to one another and can't wait to produce some beautiful pups, which will hopefully happen next time she comes into season around March 2019.
Appearance: Working line
Favourite activity: Swimming
Fetching talent: 9/10
Sniffing talent: 7/10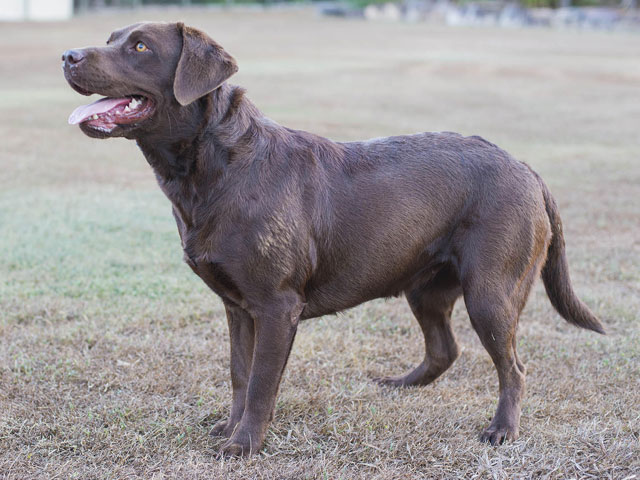 ---
---

Pedigree