---
---
Colour: Yellow (dominant chocolate)

Date of Birth: 22/05/19
Hips: 8/4
Elbows: 0/0
DNA: Clear for all diseases tested by Orivet
Scout joined Marsagan Labradors as a one-year-old from the Yellowdog Kennels.
Scout has a lovely show line pedigree. She is very active for a showline and gives Kenzy a run for her money when chasing a ball. Scout has an extremely placid and kind nature. She is not overly in your face but will lie back and watch your every move.
Scout had a beautiful litter of pups with Forres in May 2021.
We are looking forward to her next litter sometime in 2022.
Appearance: Show Line
Favourite Activity: Chasing a ball
Fetching Talent: 7/10
Sniffing Talent: 6/10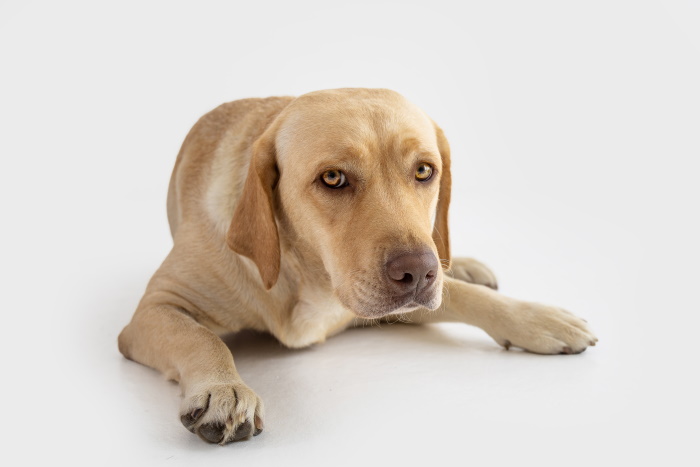 ---
---
---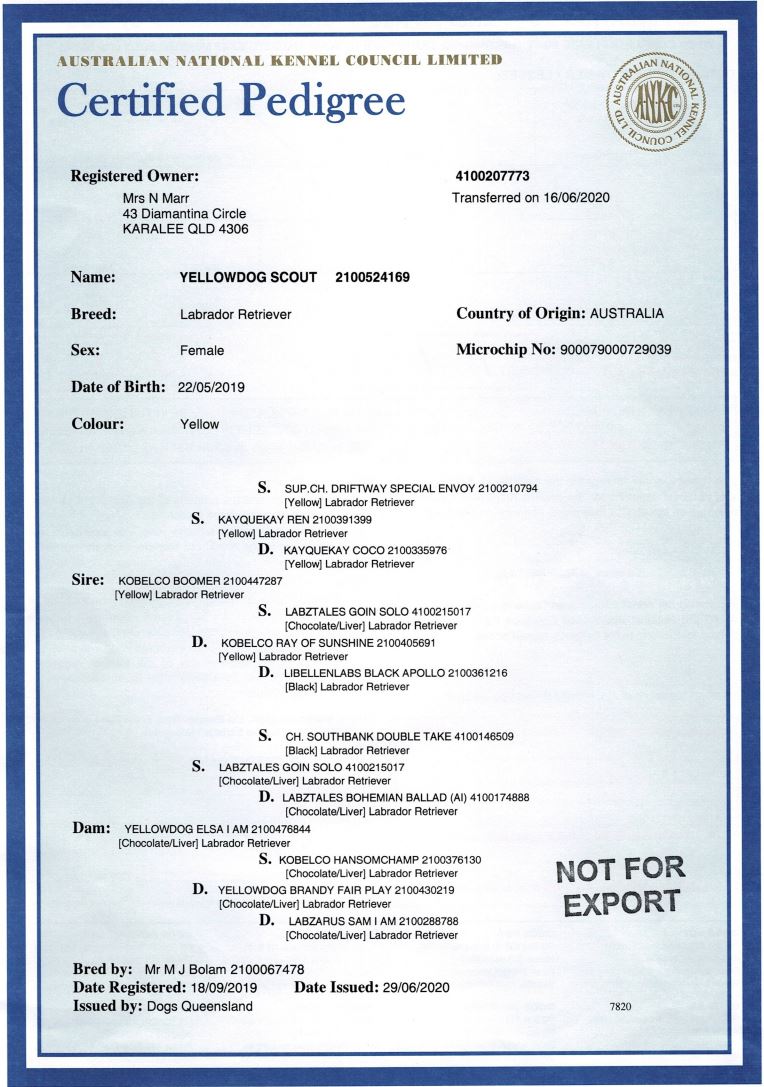 ---